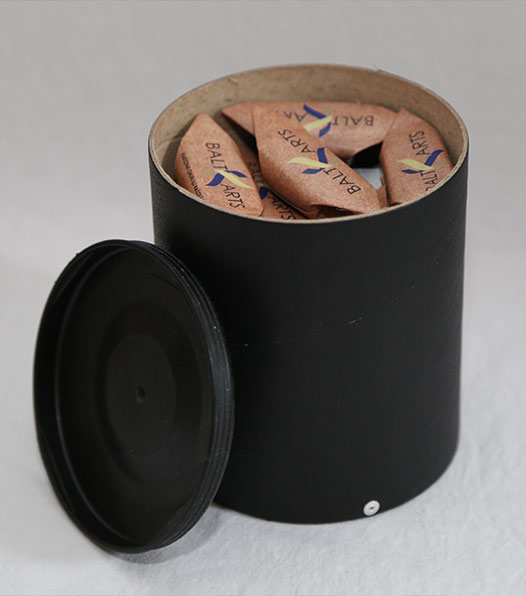 Baltkarts is a family owned company that is one of the leading manufacturers of cardboard tubes, pipes, coils, cases, sleeves and other spirally wound cardboard products in the Baltic States. Cardboard tubes are manufactured using recycled paper and PVA type glue. We offer a cylindrical packaging solutions for various customer groups.
The company has been specializing in the production of cardboard tubes, postal tubes, rolls and cases since 2002. Our goal is to provide an individual approach to each customer in order to provide a high quality product, to establish a sustainable partnership and to provide an excellent experience in purchasing products from SIA "Baltkarts".
Baltkarts' cardboard tube factory is located in Aizpute, which is a small town in the center of Kurzeme. The company has a total of 15 employees.